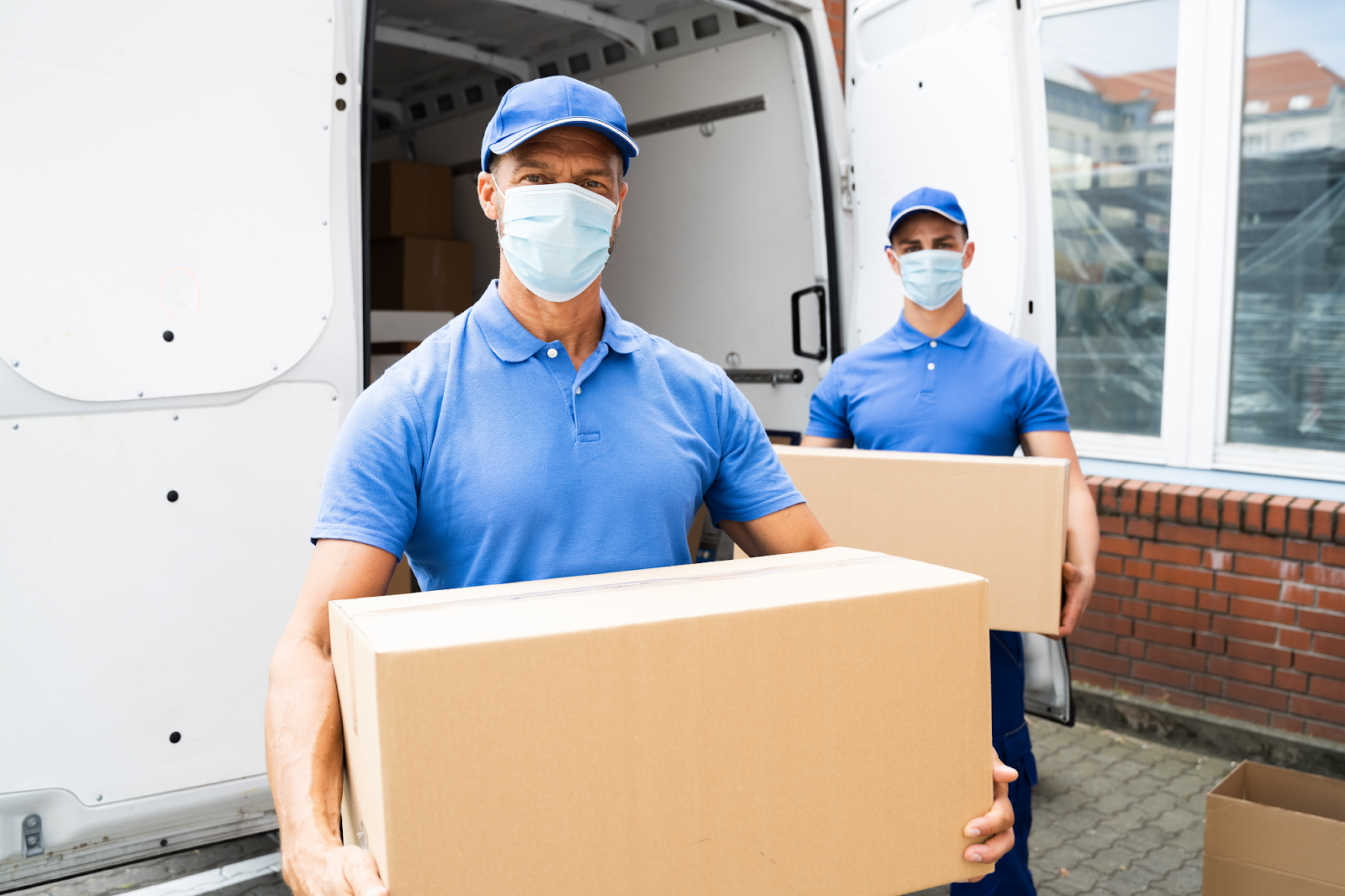 With lockdown 3.0 now in full swing, businesses are forced to adapt and we are not exempt. Here at Robbins Removals, we monitor the developments and continue to allow reasonable levels of removals, packing and self-storage service to continue. This is only made possible by prioritising the health and safety of our customers and staff. When it comes to giving the highest standard of service to our customers, implementing a safety measure is a must.
The removals and storage industry is an important sector of our society because at the forefront of our services are the lives of countless people. By using safety measures, health protocols and common sense, we can continue to offer our services to the people of Swindon and the surrounding areas. 
No matter what happens next, we will work hand in hand with the government and various local councils to relocate people or transport goods if needed. If you need a reliable company to assist you with your removals needs, you'll get the best service from Robbins Removals.
Moving Home Safely during Covid 19 Crisis
The government has announced that people can still move home if they wish to do so, provided that people outside their household (such as neighbours and friends) do not assist them unless it is truly necessary. However, be reminded that this process should be done safely to protect all parties involved. 
As we have mentioned earlier, removals companies are allowed to operate, even during the national lockdown, requiring all parties involved to observe government advice on home moving during the coronavirus outbreak. Whether companies stay open or not depends on their capacity to follow the safety guidelines and implement their own risk assessments.
To make the process of moving easier, you should start planning as soon as possible. A lot of removals companies are experiencing high demand as so many people are taking advantage of the stamp duty holiday. 
If you have already set a date for moving, follow these tips and hints and get a quote from a reliable removals company in Swindon. Doing this will give you ample time to research, prepare yourself, pack your stuff and choose a preferred date so that the removals company can reserve it for you. 
To ensure that your house move is safely done during the Covid 19 crisis, take note of the following:
Book your removals service in advance. There is no assurance that the company will be operational at a date of your choosing so enquire as early as possible.

Whenever possible, all belongings should be cleaned before they are being handled by the removals firm.

Maintain proper social distancing when the removals firm arrives at your home. Make sure all internal doors are open and try to minimise contact with the team as much as possible, or maintain a distance of at least 2 metres away from each team member. 

All the members of the removals team should regularly wash hands, including all the members of the household. Hand sanitiser should be made available as well. Touching surfaces should be avoided as much as possible to reduce the risk of COVID-19 transmission.
As a summary, do your research, shop for quotes and find a removals team within your area who can assist you with your move. Ask the removals team on how prepared they are in meeting the government advice on home moving during the coronavirus outbreak. After that, you can start your preparation and plan to pack your belongings sensibly. 
As per government advice, it is advisable to pack your own stuff but if you do need help, you can do so as long as social distancing and proper hygiene measures are implemented within the household. Start packing stuff that is seldom used and save packing frequently used items to last. For fragile items, make sure they are well-covered and protected in boxes that have highly visible fragile labels on them. 
So if you are ready to move or you want to get a quote or receive good advice on how to safely move houses, plan your move with Robbins Removals today. Feel free to call us on 07876 338 025 or 01793 511 712 for more details, fill out our contact form or send us an email on info@robbinsremovals.com.