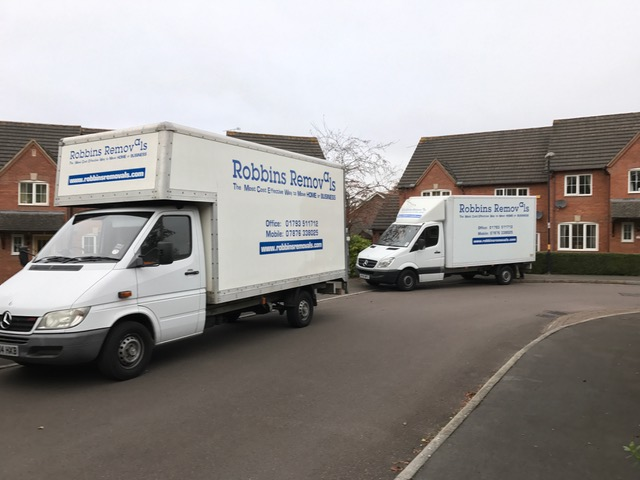 If you are in the process of moving house, the key to making everything run smoothly is in the organisation.
All removal companies in Swindon will ask that your furniture and belongings are packed up and ready to be loaded in and out of the removal vans so that the big move has no hold-ups.
When it comes to packing, the thought of wrapping delicate items can be worrying, but as long as you follow the golden rules of packing, you will be fine.
Packing Rules
Make sure you have plenty of supplies
Stock up on different sized boxes and ensure that you have plenty of bubble wrap paper, tape and blankets.
Keep an eye on the weight
You will need to limit a load of each box to 30 pounds so that you do not hurt your back or risk the box collapsing. This means that you will need lots of boxes if you have a lot of heavy items, such as books. You can use double-wall boxes for really heavy items.
Fill gaps with old newspapers or packing papers
This will prevent any delicate items from rattling around and breaking. Your local newsagent may be able to collect unsold newspapers to help you out.
Make sure you label everything
This is so you know what is in each box and the removal companies in Swindon will know where to put each box when they unload the van at your new home.
Small packets are to be put in larger boxes
This will make transporting boxes easier and there is less chance of smaller items getting lost during the move.
How to wrap plates and bowls
Plates, glasses, and bowls are very delicate and should be handled with care. You will need plenty of packing paper and should think carefully about the order that you pack the plates.
Plates
You should position a sheet of paper on a table and put down the biggest plate first, followed by another layer of paper and then stack the plates in this way from largest to smallest. You should then fold the edges around the plate and place it into the box vertically, and repeat this method until the box is filled. If there are any gaps, then you will need to fill in so they do not move around and break. Once the gaps are filled you should close the box and label it clearly.
Glasses
Like the plates and bowls, glasses and cups should be wrapped individually and placed in a small to medium box that is layered with packing paper or cloth. Once each cup is wrapped individually, they should be stacked to form a tower (use cups and bowls that are roughly the same size when stacking), making sure you are generous with the amount of paper that you use. Pack the boxes from the edges to the middle and fill in any gaps, just like the plates. Then seal and clearly label the box.
Mirrors and Paintings
You will need a number of small to medium boxes and plenty of tape and packing paper. For these, you need to use either small or medium boxes and lots of packing paper and tape. The tape will be used to create a 6-pointed star wrapped around each of the frames to prevent the glass moving in the frame. A cloth or blanket should be placed at the bottom of the box and pack them in the same style as you would plates.
If you need help with any, or all, aspects of your packing and are looking for removal companies in Swindon, Robbins Removals is at your service all year round. Call us today.