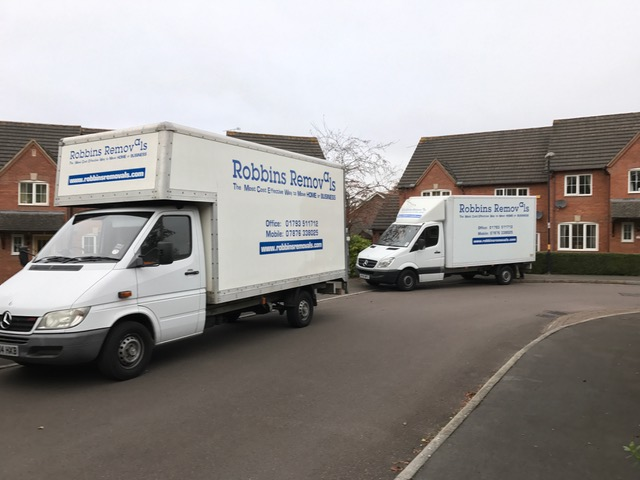 If anyone knows about how to pack a box for a home move, it's removals companies in Swindon.
Here at Robbins Removals we've moved everything, from entire houses to a single washing machine.
When it comes to packing, we've seen it all!
Here's some of our best tips to get the most out of your boxes, and get everything packed and ready for the big day.
Keep the boxes away from the elements
It sounds obvious, but make sure that your boxes aren't exposed to the elements. Nothing is worse than picking up a box and then watching it fall apart because it got damp.
Plus, anything that's stored in it will get damaged by the cold or the water that gets inside. Keep the boxes inside in a cool, dry location.
Label everything carefully
Pack everything up, so it's grouped by the rooms that the items are for. Then, label them carefully. Start with the room, and then add details if needed.
For example, if you have books that are meant for the living room, removal companies in Swindon appreciate it if you can label the box 'Living room: books'.
This helps the movers know exactly where to put everything, so they don't need to keep asking you.
Make sure the box can be lifted easily
You may be making sure that you don't under pack, but over packing is just as bad. As you pack a box, make sure that you can still lift it easily.
If it's too heavy, whoever lifts it could be at risk of an injury. Plus, the box could come apart and drop all your belongings on the floor!
Don't run the risk, removal companies in Swindon recommend getting more boxes if you feel like you have to cram everything in.
Don't leave empty space in your box
It might seem like you can't get anything else in the box, but there's lots of space in between those items. If you leave it as it is, they can rattle around during transit and even get damaged.
Avoid that by packing up those spaces. You can fit clothes and other textiles in, meaning you fill those gaps and get something else packed. It's a win-win situation.
Heavy on the bottom, light on the top
Finally, when packing a box ensure the heavy items are on the bottom and the lighter objects are on the top. That way, the lighter objects don't get squished.
Robbin's Removals give you the personal touch, whether you're moving home or just need to ship something out. Give them a call for a quote, and you'll love the service they can offer you.