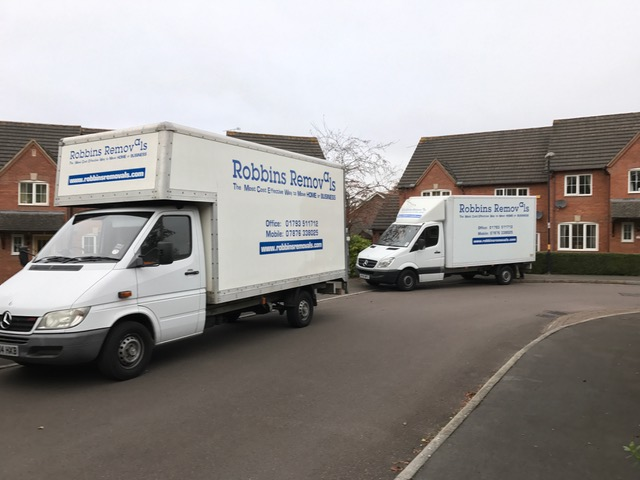 Moving day –It sounds like a movie with an ominous title, but it doesn't have to be a day fraught with tension. There is certainly a lot to organise when moving home and
removal companies in Swindon have experienced it all. Preparation appears to be the key to avoiding chaos on moving day.
Here are a few of our favourite ideas for avoiding strife when the day comes:
Close doors as you go
Double check everything is boxed, labelled and "ready to go," then, shut the door. This will prevent the temptation to move things around and will help you focus on one room at a time.
Elect a "keeper" cupboard or worktop
If there are things you need to keep with you rather than send with the van, removal companies in Swindon would really appreciate it if you kept these bits and bobs in a secure place. Designate a cupboard or worktop you can use, after all no-one wants to play hunt the car keys or have the "I hope we packed the IPad in a box somewhere" worry.
Communicate
Have a little chat with your removal team on their arrival – clarify what items are going and what (if any) are staying. Removal companies in Swindon want to ensure that everyone shares the same moving day vision and stay abreast of any changes.
Create a kid friendly space
Children may find the day a bit overwhelming, so if they can spend it with a kind relative or friend you might find things easier that way. Alternatively, give them a set place where they can play, a blanket on the floor and backpack with toys and some tasty treats can be a great distraction.
Give each family member a job
If the older kids get a bit bored you can allocate them a job. They could be responsible for ensuring the PlayStation is adequately packed and all games are accounted for. You could even allocate them a room (one room per family member works well) to "sweep" the area and check the cupboards and corners for items.
Sort out the essentials
Now is not the time to run out of toilet roll or teabags. Make sure you leave adequate provisions for the last push of moving day. Removal companies in Swindon don't stipulate a cuppa as part of the contract, but if there's one going they probably won't say no! Leave a box or bag handy in your "keeper" area, you can pop these essentials in as you leave and have them on hand for the new pad.
Here at Robbins Removals we believe that moving home should be as stress free as possible and we offer a complete personal service, from that initial phone-call through to the very end. Jon Robbins and team will do everything they can to help moving home be a positive experience rather than a demanding chore.